Best Laparoscopic & Cosmetic Gynaecologist In Mumbai,Juhu
Dr. Chaitali Mahajan Trivedi
MD (Obstetrics & Gynaecology)
Dr. Chaitali Mahajan Trivedi is a Full Time Consultant in "Obstetrics and Gynaecology" at Nanavati Super Specialty Hospital. Dr. Chaitali Mahajan Trivedi graduated from Grant Medical college and Sir J. J. Hospital and also completed her MD in Obstetrics and Gynaecology at Grant Medical College, Sir J. J. Hospital, Mumbai. She underwent basic and advanced training in Laparoscopy and Hysteroscopy from France, Clermont Ferrand, Royal Free Hospital, London and BEAMS Hospital under the Late Dr. Rakesh Sinha for 2 years. She also underwent training in Non-Surgical and Surgical Cosmetic and Reconstructive Gynaecology at the Institute of Medical Aesthetics accredited by the Dubai Healthcare City.
Dr. Chaitali Mahajan Trivedi is a well-known cosmetic Gynaecologist in Mumbai who is compassionate, learned and dedicated to her work. She has over 20 years of experience and is currently working at Nanavati Super Speciality Hospital in Mumbai. She has the required expertise and experience in performing hymenoplasty, labiaplasty, mentoplasty, genital rejuvenation treatments, sexology treatments, fertility-enhancing surgeries, etc. So, anyone looking for a female cosmetic gynaecologist in Mumbai can visit Dr. Chaitali Mahajan Trivedi for the right guidance.
Based on the required investigations, patient's problem and desired outcome Dr. Chaitali suggests the best suitable treatment options. Her patients like her because she is affectionate and friendly with them, and she treats each patient as an individual rather than a case.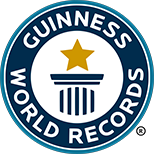 Guiness World
Record Holder
Dr. Chaitali Mahajan Trivedi holds the Guinness World Record for removing the largest uterus of 4.1kg laparoscopically.